We recognize that all our patients are unique and deserve to receive dental care that reflects their individual needs. Our experienced and talented dental team is committed to working with you and your family to create a comfortable, stress-free, and rewarding dental experience every time you visit our practice.
We are pleased to welcome you and your family, and we look forward to working with you.

---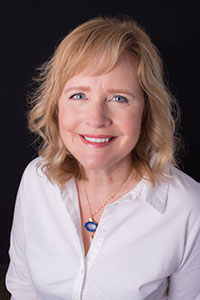 Karen
Dental Assistant
Karen is Dr. Jim's dental assistant. She's worked with Dr. Orticelli since 2005 and feels lucky to work with a fun dental team and family. It's important to Karen to create a comfortable dental experience for our patients. She recognizes that understanding treatment is key to patients' success, and seeing patients' smile transformations is especially rewarding.
In her spare time, Karen is likely to be catching up with her husband, children, and furry grand dogs. She also enjoys outdoor activities, traveling with her girlfriends, and visiting her children.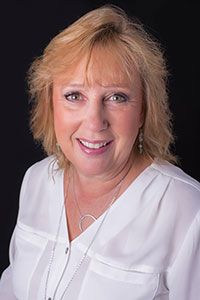 Beverly
Office Manager
Beverly is our office manager and has been working with Dr. Orticelli since 1998. She is passionate about her job because it is a great place to work and her coworkers feel like family. Beverly loves being one of the first people to meet and greet our patients and welcome them to the practice. She enjoys interacting with patients, getting to know them and their families, and helping them plan and achieve their exceptional smiles.
Beverly has been married for more than 30 years to her husband, Paul. Outside the office, she enjoys spending time with her two children, loves to read, play with her family dog, Reagan, ride on her husband's Harley, and go on vacations, especially to the beach!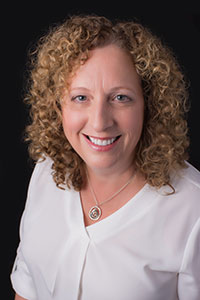 Sarah
Dental Hygienist
Sarah provides our patients with preventive oral care, cleanings, dental sealants, and radiographs, as well as specialized periodontal therapy. She graduated with her hygiene certificate in 1987, and completed a Bachelor of Science in dental hygiene from Loyola University Chicago in 1988. Sarah loves coming in to work and seeing the patients that she has established relationships with: both long-time patients and new ones. Although Sarah enjoys the satisfaction of helping her patients achieve and maintain good oral health, it is equally satisfying for her when her patients realize that dental care can be a positive and comfortable experience.
Sarah is all about her family, as they are her true enjoyment in life. She has been married to Jim for nearly 30 years and has two children, Alexa and Anthony. Although Sarah likes being an empty nester (if you don't count her Shetland sheepdog at home), time spent with her husband, kids, son-in-law, Tim, and everyone's dogs, is what makes her life complete! Sarah also loves to travel and a perfect day for her would definitely include an ocean beach and a good book.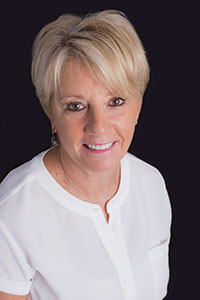 Julie
Insurance Coordinator / Dental Assistant
Julie is our insurance coordinator and dental assistant. Her main duties include submitting claims and assisting Dr. Orticelli during treatment. Her favorite part of her job is meeting patients and witnessing the transformation that unfolds in the office. Working with Dr. Orticelli is a great experience for Julie because he is easy to get along with, and an extremely caring person.
Julie has been happily married for nearly four decades and has two sons and a granddaughter. She likes to spend time with her family and three dogs, and they all enjoy living on the Chain of Lakes.
Michele
Dental Hygienist
Michele is a registered dental hygienist who has worked with Team Orticelli since 1998, first as a dental assistant and now as a hygienist. Michele is passionate about counseling and motivating patients to achieve optimal oral health. Along with working among her team members, Michele enjoys getting to know her patients on a personal level. Gaining the trust and confidence of her patients helps them to understand the importance of achieving optimal oral health.
Michele is married to her firefighter husband, Dave, and they have three sons who are very active in hockey, baseball, band, choir, and theater. They also have two rescue dogs, Addie and Zoey. Michele enjoys doing home-improvement projects inspired by Pinterest, along with her other hobbies that include photography, digital scrapbooking, and watching the Chicago Blackhawks.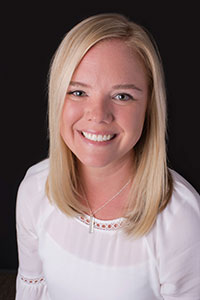 Anna
Dental Hygienist
Anna, who joined our office in 2019, provides direct patient care, tailored periodontal therapy, and preventive hygiene. She began her career in 2003 working as a dental assistant while attending school for dental hygiene. Anna enjoys working one on one with all age groups. She's great at making everyone feel comfortable with the dental setting by providing only the best possible care and developing personal relationships.
Anna and her husband, Tony, have two children and two dogs. She enjoys family time at home, as well as all sorts of outdoor activities. Anna stays very busy with her son's baseball, being a Cub Scout den leader, and is very involved with her church.